Meubels op maat
Wij maken stoere bankjes en tafels op maat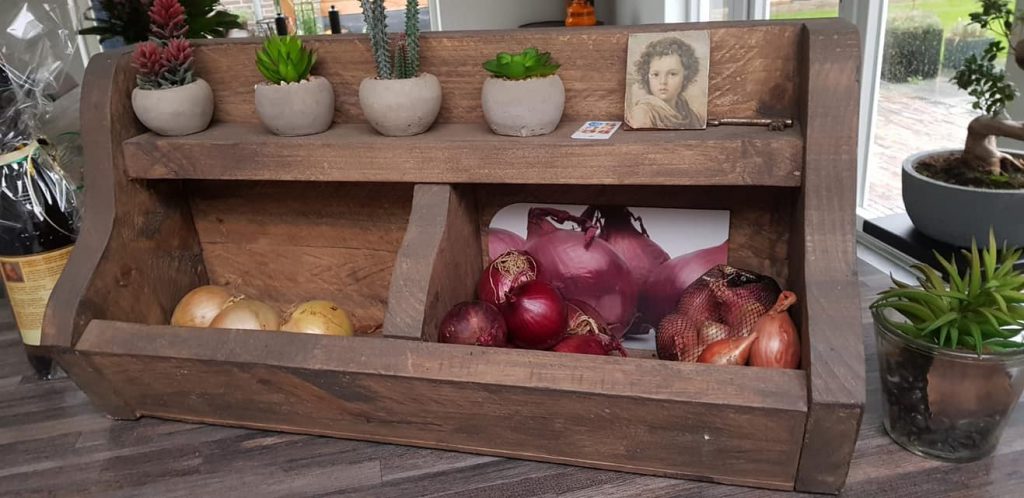 Leuke handgemaakte gruttersbak recht.
Voorzien van een stoere beits.
H 30cm
D 19,5 cm
B 60 cm
We maken deze op bestelling. Verzendkosten zijn 7,25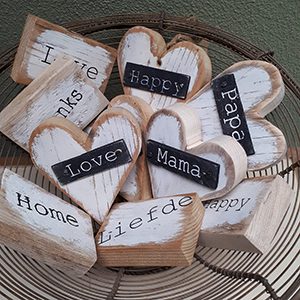 Leuke handgemaakte houten hartjes en blokjes in landelijke look. Met verschillende woorden erop.  Leuk ter decoratie in huis of bij een foto. Ook een mooi cadeau voor Moederdag of Vaderdag.
hartjes € 4,95 /
blokjes € 3,95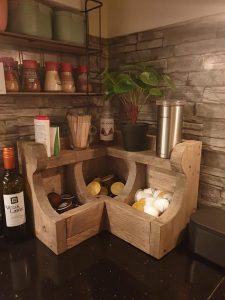 Leuke handgemaakte hoekgruttersbak.
Voorzien van een stoere beits.
H 30 cm
D 19.5 cm
Hoek ongeveer 39 x 41 cm.
We maken deze op bestelling. Verzendkosten zijn 7,25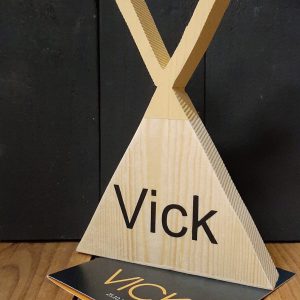 We maken deze op bestelling zodat je zelf de kleur en tekst/naam kunt doorgeven. Leuk als kraamcadeau met de naam van de baby erop en eventueel ook de geboortedatum.
Je kunt kiezen uit de kleuren: oud roze, baby roze, baby blauw, stoer donkerblauw, grijs, wit, inflattable bleu (zie foto) en deep taupe.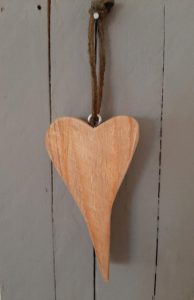 Leuke handgemaakte hartjes hanger.
Leuke decoratie, aan een regaal of aan een kast te hangen.
Stoer dienblad op pootjes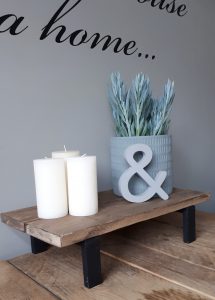 Leuk  dienblad op pootjes. Geheel handgemaakt van hout.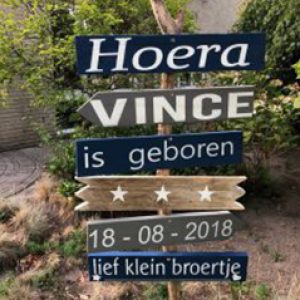 Een mooi, uniek geboortebord. Wij maken deze op maat naar eigen wens. Wij schilderen en sjabloneren de bordjes met watergedragen verf. Je geeft aan:
Hoeveel bordjes/pijlen.
Welke kleur (keuze uit: donkerblauw, lichtblauw, zacht roze, oud roze, mint groen, grijs , wit, grijs/blauw of hout).
Welke kant de pijlen zouden moeten uitwijzen (links of rechts).
Welk lettertype voor de tekst (kan alles van Word-bestand)
Welke kleur voor de tekst (standaard is zwart omdat dit het beste te lezen is).
De bordjes zijn van sloophout en ongeveer 50 x 9 cm. De bordjes kunnen gewoon buiten staan, wij bevestigen ze op een leuke drijfhout-stok.
Basisbord (5 bordjes) € 55,-
Elk bordje extra € 10,-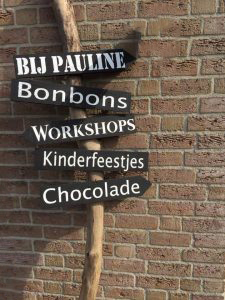 Wij maken ook de bewegwijzeringsborden voor bedrijven. Mooie eyecatcher bij de ingang of binnen. Alle wensen en ideeën zijn bespreekbaar.
Kleuren en grootte van de bordjes in overleg. Standaard afmeting van de bordjes is 50 x 9 cm, maar ze kunnen ook langer gemaakt worden. Voor aan 2 zijdes tekst wordt een meerprijs berekend.
Basisbord (5 bordjes) € 55,-
Elk bordje extra € 10,-